Jaocb [SIP] rolling model 001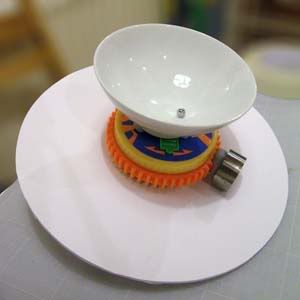 dominic, you are right! It's a clock which rolling on table/floor.
It's the photo of my 'blue-tack-model' to try out the rolling movement. It do roll, but not so smooth. So, the ball run around unstable. Model no.2 is going to be done. It look much closer to the CAD rendering I posted, but more bulky.